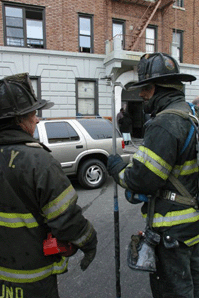 Our Group is dedicated to continuing the training traditions of Lieutenant Pete Lund, a 30 year veteran of FDNY assigned to Rescue Company 2. During Pete's three decades of fire duty, he became known as "Vulcan" the Greek God of Fire. In 2002, he formed a group of firefighters to go out and provide realistic fire training across the country. Although comprised mainly of FDNY members, most had a background in the volunteer fire service. In 2005, Pete died in the line of duty while operating at a structure fire in his hometown of Woodmere, NY. Although Pete is no longer physically with us,"his guys" continue his mission of keeping the training interesting and informational. We pride ourselves on Pete's theory: "In The Fire Service You Either Lead, Follow, Or Get Out Of The Way"
We pride ourselves on the fact we are a "senior" teaching crew. The Instructors all have 20+ years of experience in the fire service.
Click here to view the courses we offer.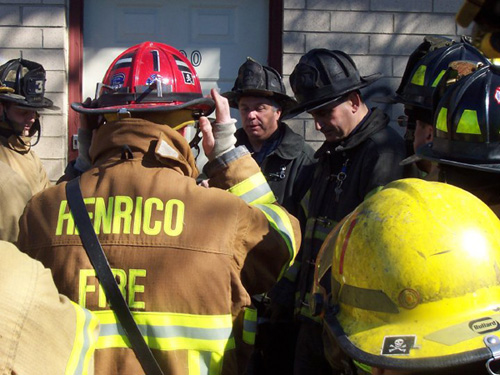 ---
Lead Instructors:
Mark Gregory
James Sandas
Pat Nichols
Associate Instructors
Randy Miller (Program Development)
John Tew (Logistics)
Kevin Candido
Russ Kellar
Paul LaRochelle
James McDermott
Ray Griffin
Tim Gleason
Ken Ditata
Chris Eysser
Mike Meyer
Paul Trahon
Glenn Bullock
George Krant
Ken Bailey
Phil Higgins
Tom Gies
"The 10 Minute Drill"
This class was designed to allow firefighters and officers to realize that drilling should be informative and not painful. Through-out the day, students rotate through a variety of topics (designed for the organization) to learn "quick skills". Introduced in Ocean City, Maryland students were instructed in size-up, forcible entry, VES tactics and firefighter removal techniques to name a few. The concept of this program is to keep firefighters up to date on the latest tactics while thinking "street smart"...
What seperates PL Vulcan Instructors from the pack? Our programs are "experienced based". The average instructor is a 20 plus year veteran of the Fire Service that will work with you, NOT TALK DOWN TO YOU... We are comprised of talented instructors from all walks of life. Our company is comprised of instructors from fire departments from across the country and not just the FDNY....Paid,volunteer, urban and rural; that is PL Vulcan Fire Training.
- Mark Gregory, Jim Sandas, Pat Nichols-