News & Online Training
PL Vulcan Fire Training Concepts Online Training & News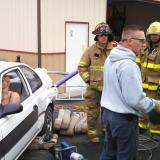 Right now FDNY Engine Company 14 and Ladder Company 3 are operating at Manhattan Box 554, 13 East 13th Street off of University Place for a male with his finger stuck in a meat grinder.
One of the many evolutions we at PL Vulcan teach in a hands on setting during our Man vs. Machine Program. Book your class today!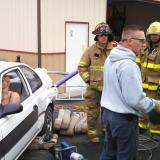 The PLV boys are at it down in Travis Texas giving our brothers from the Lone Star State our Truck Company Operations class. Check out and follow our Facebook page, PL Vulcan Fire Training Concepts LLC by clicking the Facebook tab on the left of our site for photos from the class. PL Vulcan will be in Travis from Monday October 20th to Wednesday October 22nd teaching a variety of topics on Truck Company Operations.